News Feed
New Section 179 Ads
Want these ads formatted for your Facebook, LinkedIn, Instagram, Website or Email Marketing?
Contact Janet at (858) 946-2111
Click to View Ads
---

LastPass: Grow Cybersecurity Recurring Revenue While Securing Your MSP and Client Passwords
Video is now available!
---
Live Class Coming Up
Selling Technology Solutions Successfully For Your MTSP Company
December 9-10
San Diego, CA
---
Diversant IT Staffing Strategic Partnership Announcement
We're excited to announce that Diversant is now a TAG Strategic Partner and will be exhibiting at the TAG convention!
Learn More

Diversant is the largest African-American owned IT staffing company in the United States and a fully-certified MBE (Minority–owned Business Enterprise). We partner with top companies across the nation to provide qualified talent on a direct-hire, contract-to-hire, and contingent basis.

Direct Hire
Contract Staffing
Managed Solutions
Payroll Services

With 15 offices nationwide and more than 1,300 IT professionals supporting clients in 46 states, Diversant is uniquely positioned to help MTSPs find the right talent for your business.

Start selling LastPass to your customers today!

Quality of Our Service

Below is a quote from your fellow TAG Member raving about our services…

"Mandy, I want to take this time to let you know how much I really appreciate everything that you and Diversant have done in finding a great fit for TouchPoint needs in hiring an IT person. From the very beginning of our relationship your professionalism and expertise put me at ease and made me feel that TouchPoint was doing the right thing by engaging your help in finding a qualified individual with the right talent and the right fit for my company. You listened to what we were looking for and asked us very good questions, you were very responsive and got in touch with us in a prompt manner and you always followed up with what you said you were going to do. You took the time to understand our WHY here at TouchPoint not just What and How we do things and that was huge to me. I would and will engage you in the future anytime we find a need to hire again. Thank you so very much. Richard is working out great and is a fantastic new fit for our team."

Gary Gonzalez, President, TouchPoint Networks

TAG Member Advantage

Diversant's fee is contingent on the Member hiring the Diversant candidate
TAG Members pay a discounted fee rate of 20% versus NON-TAG Members. This fee is based on the new hire's annual salary.
TAG Members also receive a 90 day replacement guarantee versus NON-TAG Members

How to Get Started

Please contact Mandy Ogle at 210-788-0906 or mogle@diversant.com
---

LastPass Is TAG's Newest Elite Strategic Partner
We're excited to announce that LastPass is now a TAG Elite Strategic Partner and will be presenting and exhibiting at the TAG convention!
Learn More

LastPass is a best-in-class, business password management solution that empowers your clients to secure their credentials from any location, while generating incremental revenue for your business. With additional single sign-on and multi-factor authentication offerings, your business can grow with your client's security maturity to ensure that you're always able to offer the best security solutions for their changing needs.

The LastPass MTSP solution was designed specifically for Managed Technology Service Providers, with one central admin console, PSA integrations, and monthly billing options to streamline deployment and operations.

Start selling LastPass to your customers today!

Contact Rich Getch, Sr. Manager – LastPass at (724) 513-9207 or Rich.Getch@LogMeIn.com.
---
Konftel Is TAG's Newest Premier Strategic Partner
We're excited to announce that Konftel is now a TAG Premier Strategic Partner and will be exhibiting at the TAG convention!
Learn More

Who is Konftel?

Konftel is a pioneer in audio and video conferencing. Konftel has been helping companies and organizations around the world meet at a distance since their launch in 1988. Their conferencing solutions deliver superb audio and video quality for effective and eco-friendly collaboration. Konftel is also Climate Neutral Certified.

Konftel provides superior quality products for the following…

Work from Home equipment
Work from Hybrid equipment
Huddle room and Conference room equipment

Konftel's Interactive Room Type Guide

The online Guide helps customer finding their optimal audio/video solution.

Click here to view the Room Type Guide

Konftel Marketing Material

Find and download materials without need of passwords from the Marketing Resource page. There are more than 2000 files of images, pdf, video and HTML files for emails.

Click here to view Marketing Resources

TAG Member Advantage

TAG Members receive 60% off MSRP on audio equipment and 50% off MSRP on video equipment
Buy 10 Cams get 1 FREE for office use

How to Get Started

Engage the Konftel team to work with your customers on live demos and determine the right audio and video conferencing equipment to outfit their huddle rooms and conference rooms.

Contact Peter Gasparro at 440-376-4193 or Peter.Gasparro@Konftel.com to get started!

Several of our Members have worked with Peter and his team for many years including i-NETT.
---
TAG Convention Registration Website is now LIVE!
Register Here
---
Tori Van Court Joins TAG
We're excited to announce that Tori Van Court has joined TAG as our new Assistant Program Manager of the TAG Call Program!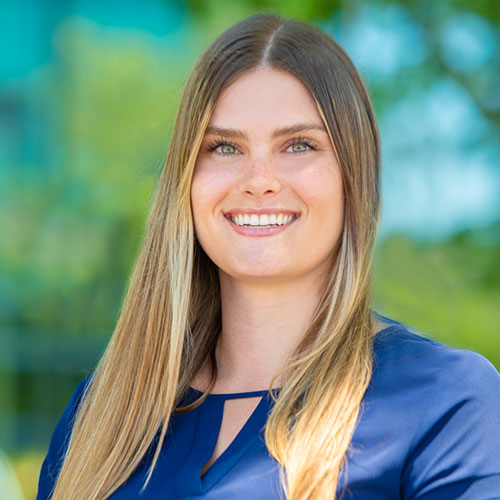 ---
Trevor Bohannan Joins TAG
We're excited to announce that Trevor Bohannan has joined TAG as our new Technical Operations Specialist!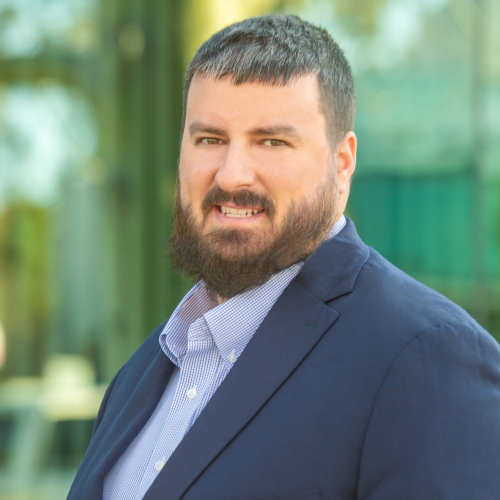 ---
SaaS Alerts WEBINAR: The MSP Time Machine, What I Wish I Knew Then…
That I Know Now
Learn how to leverage SaaS Alerts to add immediate incremental recurring revenue and instantly win over prospects.
Watch Video
---
Jonathan Blakey TAG's VP of Technology
We're excited to announce that Jonathan Blakey has joined TAG as our new Vice President of Technology!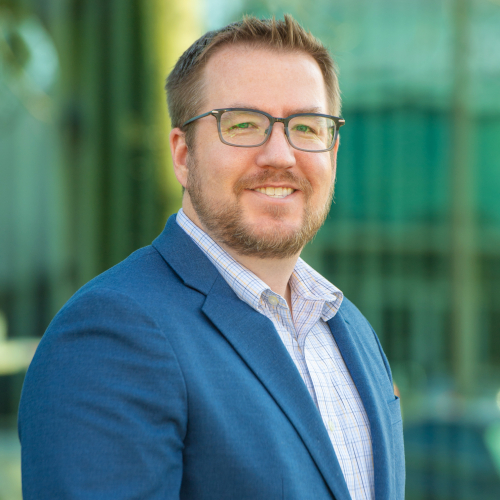 Click to Read More

Jonathan spent 15 years successfully growing a managed IT services provider in Dallas. He rapidly rose from technician to CIO / Chief Technologist with a large Dallas area MSP, Roland Technology, and its sister company The 20 Group. Jonathan built the organization's NOC and help desk and consulted with hundreds of MSPs across the country on how to maximize the productivity and efficiency of their operational departments.

Jonathan is a Certified Microsoft Azure Cloud Architect Expert and has completed several successful Azure implementations. He holds an ITIL 4 Certification and has served on CompTIA's Channel Development Advisor Council since 2019.

Jonathan brings a wealth of IT/technical experience, technology foresight, and an exceptional ability to transfer operational processes and knowledge to TAG's Membership.

Jonathan has significant knowledge and utilization of the tools leveraged by our Membership such as IT Glue, Nerdio, Liongard, BrightGauge, Connectwise, Datto, ID Agent, Carbonite-Webroot, etc.

As our industry constantly evolves with the rapid acceleration to the cloud, it was TAG's objective to have the technical/Azure expertise and operations/business management background on our team that Jonathan possesses.

You will have an opportunity to meet Jonathan on the upcoming MTSP Zoom calls.

Click here for a description of Jonathan's role at TAG as well as his bio.
---