News Feed
Need a LinkedIn Background?
Did you know we can create a LinkedIn background for you? We can create your background based on your front-end package, as seen below, or design it however you want. Brand your company on LinkedIn today!
Contact Janet at (858) 946-2111.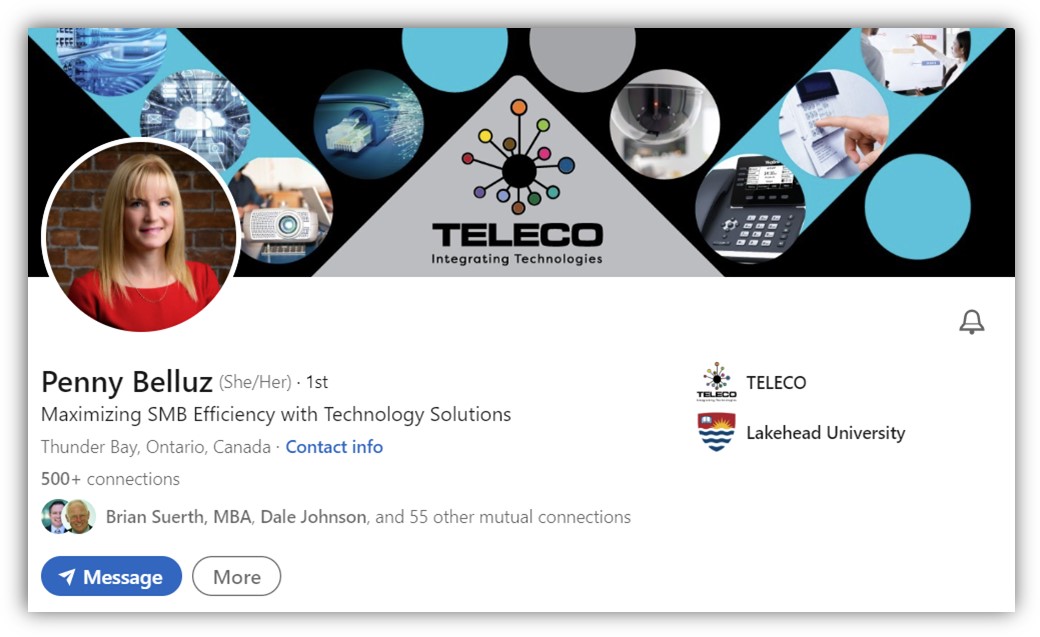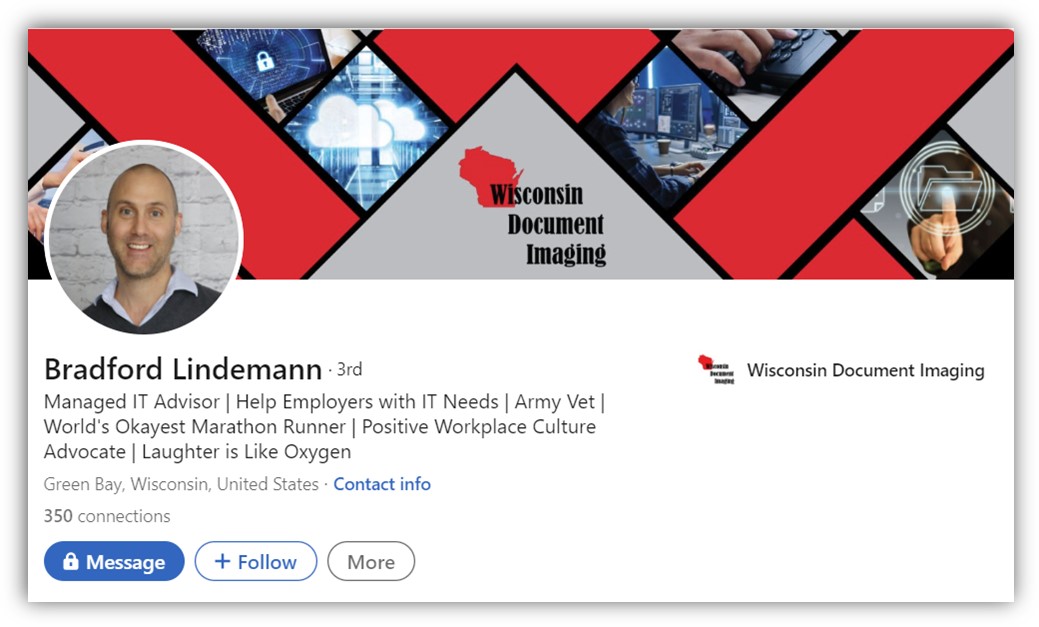 ---
RECORDING: New RMM & NOC/Help Desk Solutions
In case you missed the webinar on Thursday, May 23rd, you can view it on the Learning Management System.
In the course of the webinar's Q&A, questions were asked about the approved PSA and Documentation Integrations with GMS:
PSA Integrations
AutoTask
Connectwise
Kaseya
Syncro
C2 (A Sherweb Product)
ServiceNOW
TigerPaw (Coming Soon)
Documentation
ITGlue
Syncmonkey
View the video below.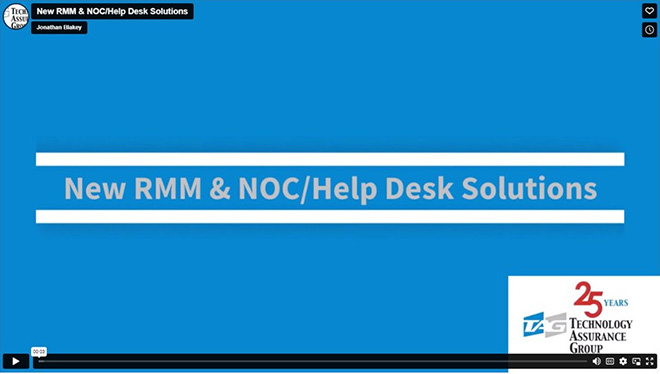 If you do not yet have access to the Learning Management System, sign up here.
---
ECE Teams "LIVE" Meetings
We're excited to launch TAG's ECE Teams!
ECE stands for Educate – Contribute – Execute...3 powerful words that describes the essence of the TAG organization for over 25 years.
This day and half "LIVE" meeting is designed to help Members accelerate their adoption of TAG's better business practices, increase their profitability and sales and create an environment where Members collaboratively share their strengths and expertise to benefit each other. Members from around the U.S. and Canada will work closely with TAG and one another to rapidly build their businesses. TAG's Elite Strategic Partners, who are dedicated to our Members' success, will be present to support our Membership with their industry leading solutions.
Who Should Attend:
Owners, Presidents, Senior Management
Where:
Chicago, IL (Hotel near O'Hare TBD)
Who Should Attend:
Thursday, August 3 (8:30 am – 5:00 pm) &
Friday, August 4 (8:00 am – 12:00 pm)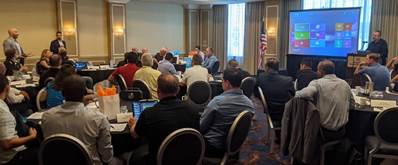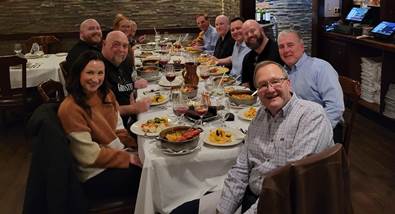 Click Here to Register for Team #1
Click Here to Register for Team #2
(Don't know which team you are on? Click here to contact me.)
---
Foundations of Great Customer Service in Tech Support
4 Part Webinar Series
Think about a positive experience you had in a retail store, bank, etc. at some point recently. If you can think of one, it is highly likely that at the root of that experience was the person helping you.
In a user centric business-like Voice, IT, Physical Security or Print/Copier support this is no different. Most of the interactions your customers have with your company start and end with front-line support (aka Technicians). Technicians play an important role in an MTSP's ability to exceed customer expectations and keep customers happy.
In this 4-week class, TAG will teach you skills and tactics around the 4 categories of Exceeding Customer Expectations in setting technical support and service teams on the path towards mastering exceptional support of the user; where every experience with the user is one where they come away feeling truly helped and cared about.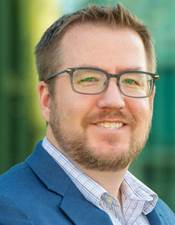 Instructor: Jonathan Blakey TAG
Click here to register for all classes
Learn More

Session 1:

Mindset – Empathetically Prepare and Visualize the Customer Journey Through Resolution

In order to provide great customer service, putting yourself in the shoes of the end user is key. Starting with "treating others the way they want to be treated" is the first step in the mindset for a support technician.

Tuesday, May 30th – 1pm PST

Session 2:

Communication – Identify The Optimal Way to Interact with the End User That Reduces Frustration and Confusion

With more tools at our disposal than ever before, honing our communication skills in a way that creates seamless interaction to get the problem solved while exceeding customer expectations is a necessity to curate customer loyalty and passion about their solution provider.

June 6th – 1pm PST

Session 3:

Competence – Hone the Resolution Skills and Maximize Your Talents to Get the Result You Want More Efficiently

All the mindset and communication skills in the world can fall flat if the support technician cannot resolve the end user's issue permanently. Looking through minimizing end user impact and completely resolution from the first call will make the most of the end user's time.

June 13th – 1pm PST

Session 4:

Technique – Supercharge Your Support by Understanding and Leveraging Various Service Techniques Based On Customer Behaviors and Needs

Now that you have the right mindset combined with expert communication skills, these techniques will create supercharged support that really sets your customer experience apart from your competitors.

June 20th – 1pm PST
---
UPCOMING LIVE CLASSES – DON'T MISS OUT
Selling Technology Solutions Successfully For Your MTSP Company
May 18-19, 2023
Dallas, TX
Analytics, Benchmarking, and Financial Management
June 15-16, 2023
Chicago, IL
Key Management Boot Camp
July 12-13, 2023
San Diego, CA
Operations Training: Processes and Procedures to Drive Performance and Profitability
September 14-15, 2023
Orlando, FL
---
PROJECT MANAGEMENT MICROLEARNING 7 PART SERIES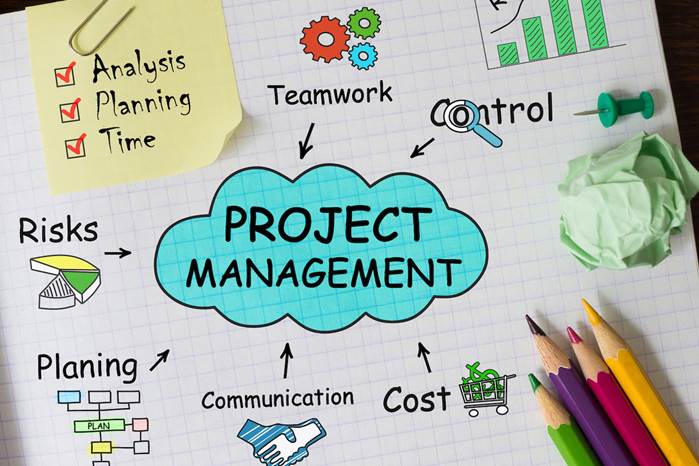 View TAG's Project Management Microlearning 7 Part Series. Enhance your Members' ability to manage projects efficiently, productively, and profitably while exceeding customer expectations. TAG delivered valuable information, processes, documentation, and methodologies to the project management function within our Members' businesses during this webinar series.
Click here to view recordings
Learn More

Project Management Session 1: Project Scope & Description

Session 2: Project Initiation

Session 3: Project Budgeting & Time Management

Session 4: Project Risk & Communication Plan

Session 5: Project Execution

Session 6: Project Control

Session 7: Project Conclusion
---
Recording: Microsoft's Major Changes & TAG's Ability to Preserve Your Incentives
In case you missed the webinar, you can view it on the Learning Management System.