January 31st, 2014 by Brian Suerth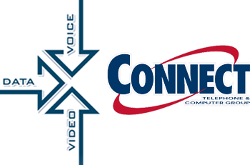 One of the greatest benefits of the C-TAP Performance Rewards Program is that it gives TAG the opportunity to visit members at their offices. This one-on-one time with members is an enriching experience perfectly tailored to each company's unique abilities and strengths. Recently, Brian spent three days with Matt Duray and his team at
The Connect Group
in Billings, Montana. In an email, Matt detailed three immediate benefits from the visit:
A salesperson was able to revive a "dead" customer.
Each sales rep articulated clear goals for 2014.
Matt developed a plan to truly manage his sales people.
"The last three intensive days you spent with us were so helpful," Matt told Brian. "Even though the rebates were awesome, I feel the visits from Dale and yourself are even more valuable to The Connect Group. We look forward to another great year of C-TAP that creates an even more valuable relationship to both parties." So do we, Matt! Keep up the great work!
Posted in: Strategizing, Member visits