May 11th, 2017 by Brian Suerth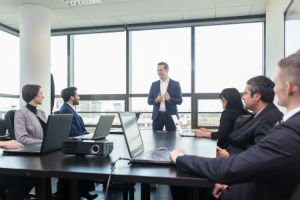 As we get prepared for our Financial Management course in Calgary, we wanted to take a moment to share with you some of the ways that TAG can help your business succeed. Not only do we have the industry connections, know-how, and resources to give you a leg up on the competition, but we also provide business training and consulting services. We want our Members to be more profitable. That means more than just increasing sales and improving marketing. We share vital financial management best practices and strategies, so that you can better plan for financial achievements. Or you can join a webinar on innovative marketing and selling yourself as a trusted adviser to customers. There are regular classes that will help you step into new markets and technologies, or improve your current offerings. Experts will share operations management secrets and present tried-and-true methods for improving customer relationships.
TAG offers these business and industry courses live in the US and Canada or through webinars online. In some cases, our partners will offer training as well, such as how to combat cyber attacks from Webroot, or how to better improve your web presence from Atomic8Ball. If you're interested in a topic, but don't see a relevant event listed on our site, take a look at our library of resources - created just for our Members! We're always adding new knowledge from the industry experts among our Members and Partners.
Still looking for something more? We also offer one-on-one coaching to help your business with specific challenges and planning. Our goal is helping you towards a more efficient and effective way of working. Don't wait! Contact us today for further information.
Posted in: Membership, Courses