December 15th, 2022 by Trevor Bohannan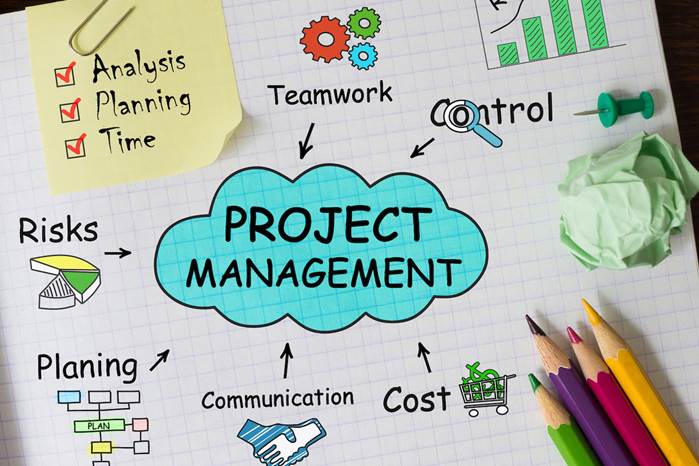 We're excited to announce TAG's "NEW" Project Management Microlearning 7 Part Series. The objective of this "live virtual" series is to enhance our Members' ability to manage projects efficiently, productively, and profitably while exceeding customer expectations. TAG will deliver valuable information, processes, documentation, and methodologies to the project management function within our Members' businesses.
Trevor Bohannan, TAG's Technical Operations Specialist, will deliver this series. Trevor has an exceptional background in project management, and he's thrilled to share his knowledge and expertise with our Members.
We encourage anyone that wants to grow their project management skills to attend.
Project Management Session 1: Project Scope & Description
The start of any project lies in a clearly defined scope. Without a scope your project can grow exponentially out of control or cause labor overages. During this session we will identify ways to define your scope and project descriptions to set you on a clear path forward.
Tuesday January 17th - 1:00 PM PST
Session 2: Project Initiation
Learn how your scope outlines what you do during project initiation. Plan and manage procurement of resources and establish your timeline.
Tuesday January 24th - 1:00 PM PST
Session 3: Project Budgeting & Time Management
Time & Money Matter: Learn techniques to budget your time effectively for projects allowing you to monitor costs during and after project completion.
Tuesday January 31st - 1:00 PM PST
Session 4: Project Risk & Communication Plan
Risk happens in any technical project. Learn ways to identify common risks and use your communication plan to remedy them before they become a bigger issue.
Tuesday February 7th - 1:00 PM PST
Session 5: Project Execution
With proper planning your project execution allows you to focus on managing responsibilities and monitoring your project work plan (or timeline). During execution we stay in a cycle with Project Control that helps us stay on top of all aspects of the project.
Tuesday February 14th - 1:00 PM PST
Session 6: Project Control
Project control combines many of our planned items into a monitoring state. We work through our time and financial budgeting and how to control those costs through the entirety of the project. We continue to communicate with stakeholders and team members to control expectations and outcomes.
Tuesday February 21st - 1:00 PM PST
Session 7: Project Conclusion
In conclusion: finishing your project is the most important aspect of your project. We will cover proper closing techniques and how these help your current and future projects.
Tuesday February 28th - 1:00 PM PST
Register Here for All Sessions in this Micolearning Series
Posted in: Courses